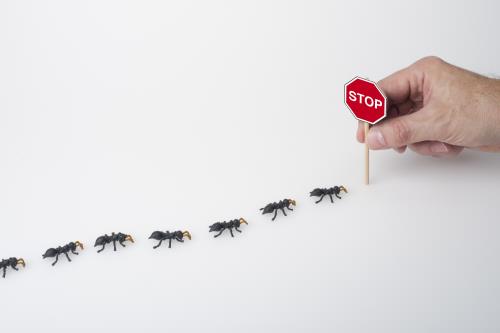 Perfectly Priced: What to Look for in a Pest Control Company
When you're in trouble with pests running around your business, who you gunna call? A pest control company, that's who. Learn how to choose the best one here.
It's no fun to face an infestation of pests. Whether you're dealing with rodents, roaches, ants, wasps, silverfish, or any other type of unwelcome critter, the last thing you need is a pest control company that is difficult to deal with. Here are some tips and tricks to remember as you choose a pest control company to partner with you in bidding pests farewell.
Ask Around to Find a Pest Control Company
Commercial pest control is a specialized business, and one of the best ways to find a company that excels in this field is to ask around. Use your professional contacts, as well as personal relationships, to guide you to a reliable pest control company.
Another way to guarantee that you will be getting good service is to look at the online reviews for the pest control companies you are considering. Remember to take all reviews with a grain of salt, however. Some unscrupulous business owners pay for positive reviews or delete negative ones.
Companies that provide stellar service, however, will stand apart from the pack. So use your best judgment.
Evaluate the Company's Website and Customer Service
You can get a lot of information from a company's website. Here are some questions to ask yourself as you browse the site and contact the company, whether you do so by using their online web form or by calling them.
Is the website professional looking?
Is it up-to-date?
Do they have a presence on social media, and if so, do they respond to followers with professionalism, courtesy, and kindness?
Is their contact information easy to find? What about info on the services they provide?
Do they respond to inquiries expediently? Do they make you feel welcome and valued as a potential client, or do they seem irritated that you are taking up their time?
Are there testimonials and references listed on the website?
Remember to listen to your gut as you shop for a pest control company. If anything seems amiss, it's OK to cross that company off your list and look for one that gives you a better vibe.
Look At the Company's Qualifications
You want an established company that has been in business for a long time. Additionally, look for things like:
proper licensing
membership in local and national pest management associations
good standing with the BBB and other business associations
continuing education credentials
insurance and bonding
A fly-by-night company won't offer proof of these credentials. On the other hand, a reputable company will be proud to let you know how long they've been in business, any awards they have received, and how they support their employees to grow professionally.
Final Thoughts
Finding a good pest control company requires more than just choosing the first firm that comes up with a Google search, but it's important to take time and do your research. After all, pest infestation isn't an issue you want to deal with for any longer than absolutely necessary!
Contributed by: Last Call Pest Control : foremost experts in Pest control Services